Click "Forgot password?" on the login page. You can also update your password in your account settings.
Resetting your password from the login page
If you have forgotten your password and can't log in, you will need to reset your password by going to the login page using this link: login.trust20.co and click "Forgot password?"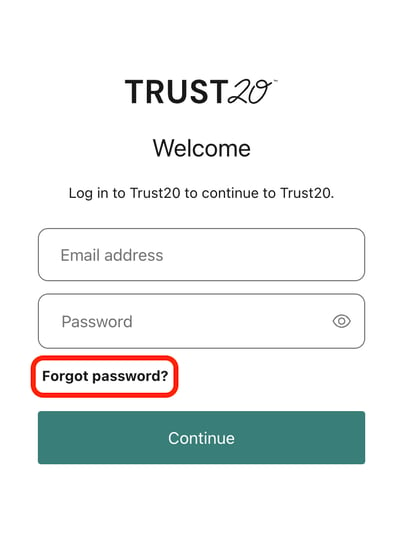 You will be prompted to fill in your username which is the same as the email address that you used to register your account. Then click "Continue."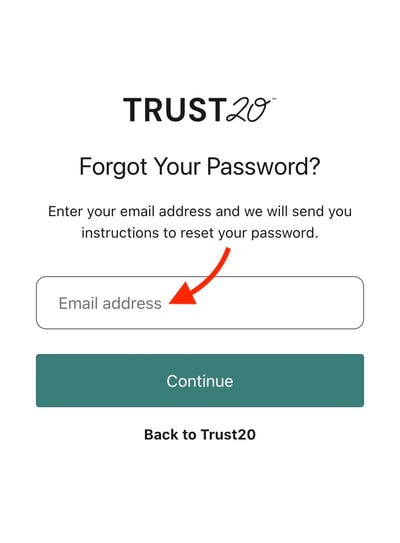 An email will be sent to you from support@trust20.co. Click the link in the email.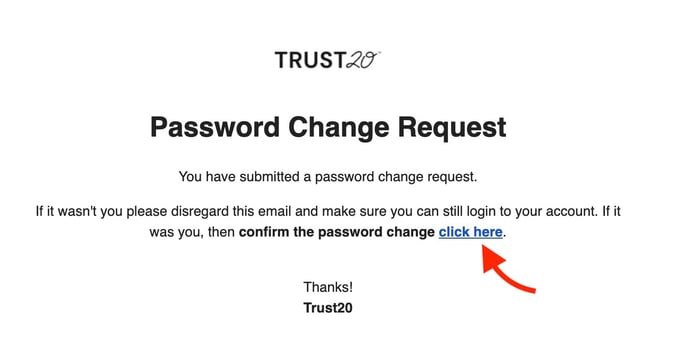 You will need to enter your new password in both fields labeled "New password" and "Re-enter new password". Click "Reset password" to save your changes.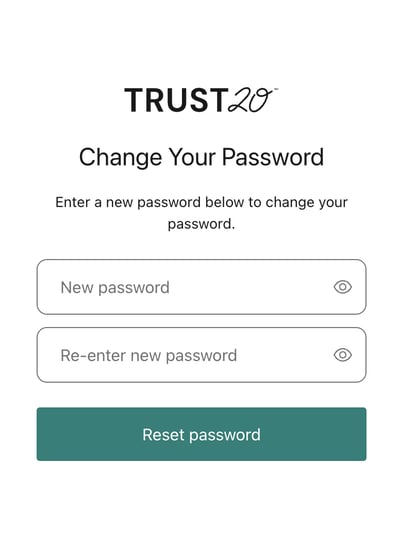 Changing or updating your password
If you are already logged in to the learning platform and would like to change your password, you will need to first click "Change Password" under "My Profile" on the right side of the screen.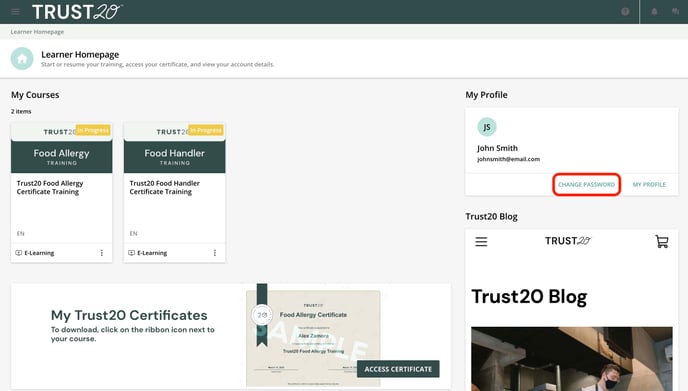 You will be prompted to enter your current password, then your new password twice. Click "Change Password" to save your changes.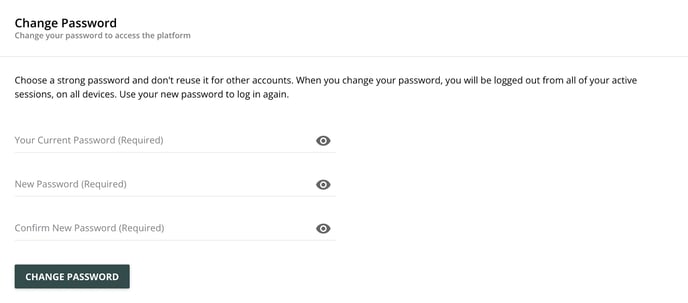 After saving your changes, you will be logged out and will need to click "Go to Sign In Page" where you can log in with your new password.